OUR MISSION
---
At Hunter Bay, we respect each rider's aspirations, the needs of our horses, and the precision of our sport. Grounded in the technique and practice of riders before us, we embrace, and help shape, the riding of today.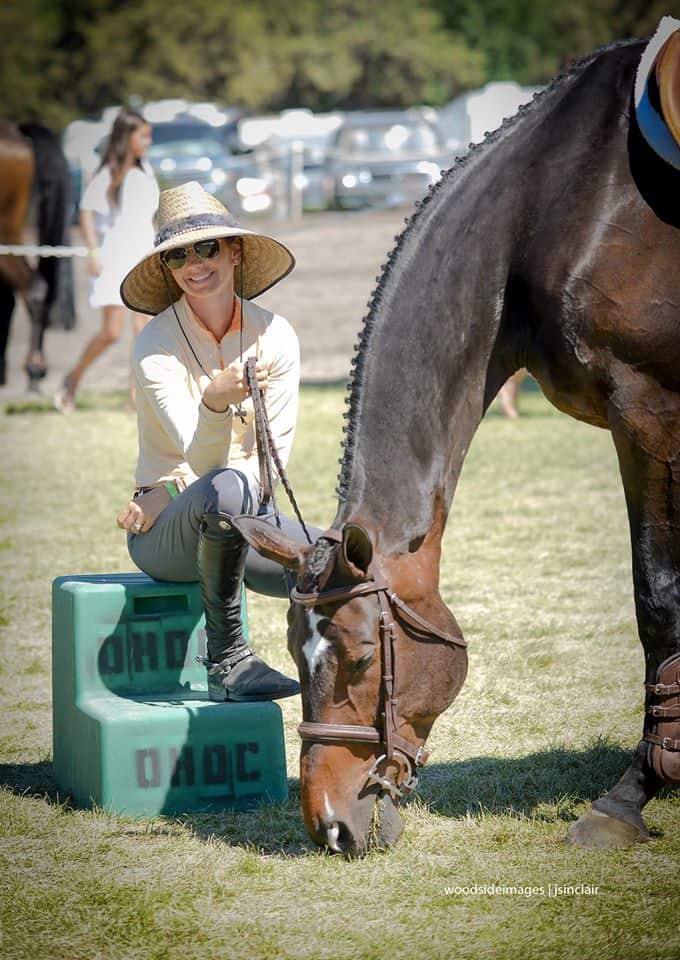 Missy Froley
Owner/Trainer
The Hunter and Equitation rings are in Missy's DNA. Missy's mom, Julie, has always loved horses and rode socially over the years. Julie naturally thought Missy would enjoy horseback riding as well. After a few lessons Missy got her first horse at age 7 and was hooked! After learning the fundamentals and competing locally, Missy moved to trainer Caroline Bonham and purchased her first "A" circuit horse – Master of Ceremonies aka Oliver. After a very successful junior career with numerous wins in the Hunter and Equitation rings, she turned professional and took an assistant position working with Caroline Bonham. A couple years later she went to work with Wendy Carter and in 2005 took a private job working for the Kelley family in Woodside, CA.
Missy had several years of success with the Kelley family and several opportunities to ride and show some wonderful horses. The Kelley's bought her first Grand Prix horse Oberon48 – aka Opie which moved Missy to the Jumper arena where she had good success. Missy continued her excellence in the Hunter ring where she achieved many wins in the Open Hunter Divisions and Derbys. After working for the Kelley's, Missy went into partnership with Wendy Carter for a few years riding and teaching while developing a close and successful relationship with her clients. Missy ventured out on her own starting Hunter Bay Farm in October of 2013 utilizing her 27 years riding experience to define the Hunter Bay philosophy. Individualized programs tailored to each client's goals allowing them to thrive and excel in the sport they love.
Missy is Outfitted by EQ Elite Rider, representing Grand Prix and Prikeur.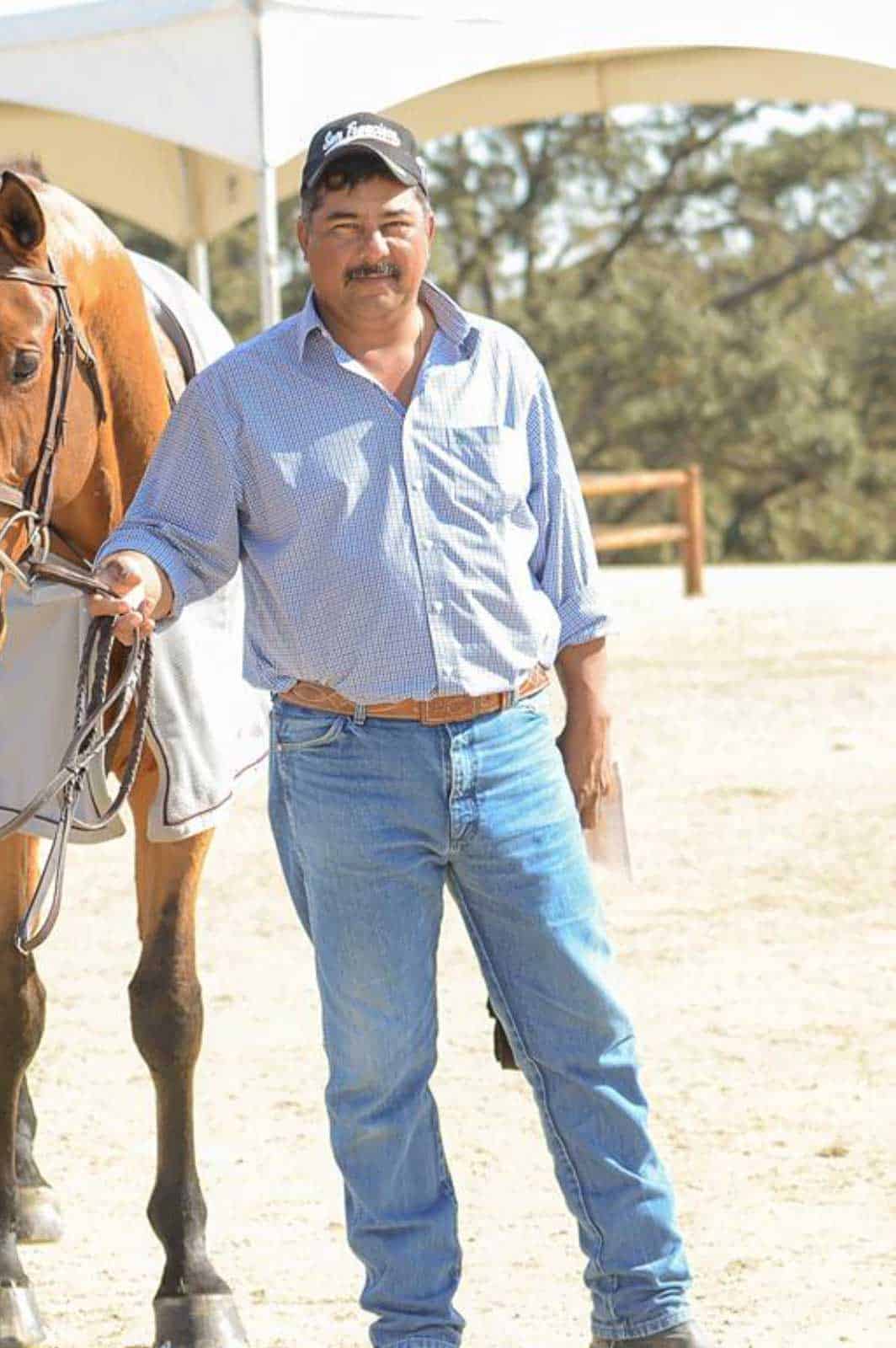 Antonio Lopez
Head Groom
Antonio Lopez has spent his entire life working with horses. His father owns a cattle and horse ranch in Mexico where he grew up. He has a complete understanding of equine needs and his entire focus is the wellbeing of Hunter Bay's horses. Antonio has worked for many of the top barns and has been a head groom for over twenty years. He has an amazing gentle touch with animals - a real Horse Whisperer. He is highly organized, both at home and on the show circuit. Horses are always properly prepared and delivered to the show ring on time and ready! Missy and Antonio have had a close working relationship for over ten years and equally share Hunter Bay's philosophy. Antonio is truly indispensable!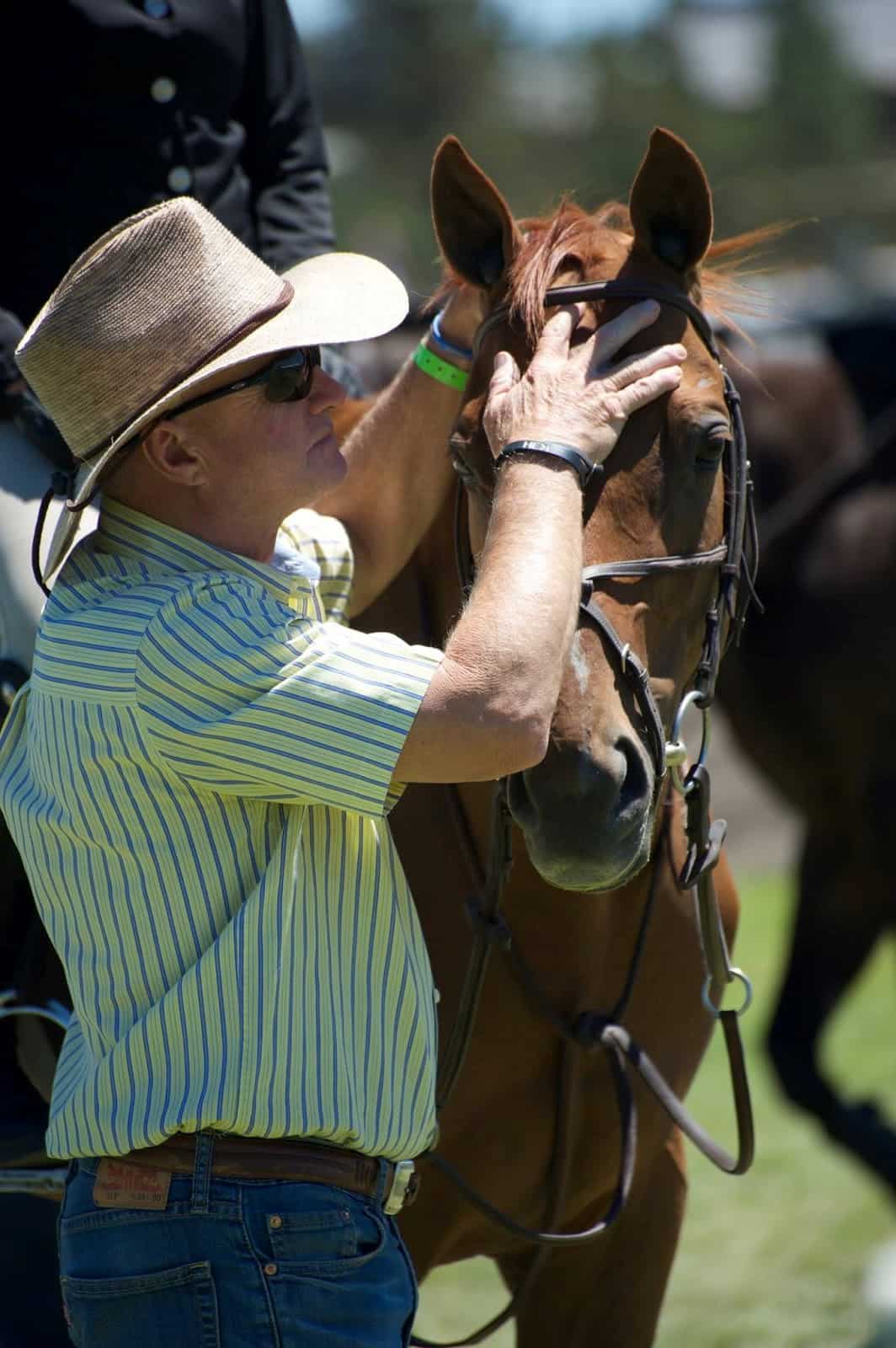 Dick Widger "Widge"
Mentor & Advisor
Widge joined Hunter Bay Farm in 2015 as a mentor and advisor for Missy, bringing with him over 40 years of experience. With his expansive knowledge of the Hunter, Equitation and Jumper rings, Widge's role as been to focus on training both Missy and her clients. Together they refine and adjust training programs to keep horses and riders healthy, happy, and on track. Missy credits Widge with being someone she can emulate and with whom she can collaborate, and that they share the same values of horsemanship, communication, and professionalism.
Save