Training
Whether you're a  child with your first pony, junior aiming towards medal finals or an amateur pursuing your love of riding, Hunter Bay can tailor a training program specifically for you and your horse(s). We specialize in Hunters, Jumpers, and Equitation and base our program on sound fundamentals helping to ensure horse and rider safety while assisting our riders in reaching their individual goals.  Each new client spends time with the Hunter Bay staff defining their needs and goals, their current level of experience and that of their horse(s), allowing Missy and team to put together the best possible program helping to build a successful relationship, setting realistic and achievable goals. Periodic reviews are conducted to be sure, Hunter Bay and its clients are meeting expectations.
Most importantly – our clients have fun! If we can't have fun, what's the point?
Save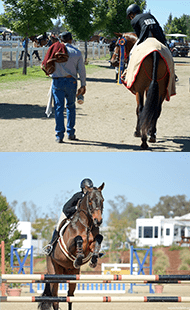 Horse Care

Care of Hunter Bay's horses is of paramount importance! Spearheaded by head groom, Antonio Lopez, Hunter Bay has developed successful relationships with equine professionals in the following areas: Veterinary, Dental, Chiropractic, Farrier and Horse Transportation. Our professionals work closely together to insure that each horse is in excellent health and in peak condition,  allowing them to compete at top levels.
Sales & Leasing

The proper horse/rider combination is critical to success at any level. Hunter Bay assesses each client's needs and abilities to be sure they are pair with the right horse for the desired results. Hunter Bay can assist in locating the right horse – all pointing toward a successful horse/rider relationship. Whether a horse purchase or sale is in order, or a lease arrangement is the answer, Hunter Bay has the capability to help clients locate the right horse.
Save
Save
Shows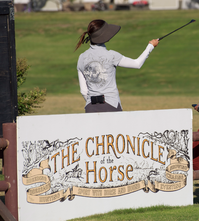 Hunter Bay participates in 15 - 20  shows each year. Our tentative show schedule for this year: Schedule. Our show schedule is determined in conjunction with our client's input and goals. Mid-year we will reassess our schedule to ensure we attend year-end finals.